Wildcats look to build off of last year's learning season
Carson Fox, Staff Reporter
December 11, 2019
It was all quiet on February 22nd, 2019, after the final buzzer had hit. It signaled the end of a season. The Wildcats had lost their twelfth game of the season, a 53-45 thriller against Papio South. It ended a learning season, filled with young talent, hoping to make a splash ten months later. This season, it finally awaits them.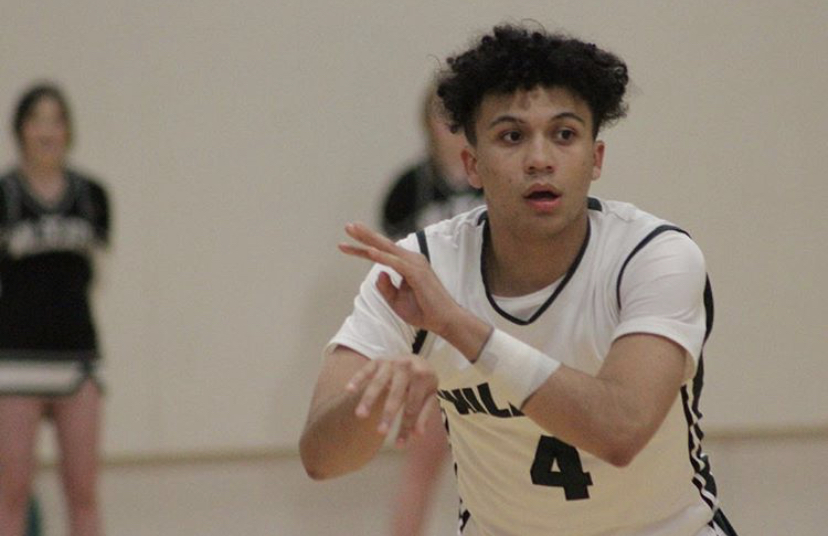 It was a hard summer of conditioning and training. They wanted to get into a pre-season grind. They hope that after all the work, it pays off.
Millard West basketball hasn't exactly been a powerhouse in the past. Since the 2005-2006 season, the Wildcats have had just six winning seasons. But as a new season and a new team rise, they are ready to change that.
Last season, Millard West finished 10-12, closing out the year on a four-game losing skid. The Cats couldn't seem to find a rhythm all year. They'd win a couple, and then they'd lose a couple. It seemed to be inconsistency that had plagued them
They are led by senior forward Zach Olson. The 6'6" player is a proven player committed to play basketball for Morningside Community College next winter. Olson averaged 7.1 points per game with 2.9 rebounds per game. But the young players are going to be the story for the Wildcats. Their returning leading scorer is junior Evan Meyersick, who averaged 8.2 PPG and 4.5 RPG.
"It'll be a huge year for sure," Meyersick said. "A lot of things…
Continue reading at THE CATALYST